Services
What can we do for you?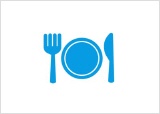 SAPCAN CATERING provide services of catering to distant factories sites. Excellent meals and clean towels are important for the workers health and moral on these sites, which must live and work under insulation conditions, often under a heat equatorial endeavoring to satisfy the world appetite in energy.

As a service provider for distant sites, we endeavor to constantly adjust us with our customers needs in all demanding environment and unceasingly moving. Our objective is not necessarily to be the best service provider in this difficult environments, and the largest. We seek at the same time an equitable output for our shareholders and an excellent value for our customers.
We serve all West Africa and East South America

The main office of SAPCAN CATERING is at Las Palmas de Gran Canaria, Canary Islands, Spain and makes sure that the operational sites function correctly. They provide the following services:


Administrative service, which evaluates in permanent way customers satisfaction, while endeavoring to obtain the best levels of satisfaction, while ensuring, coordinating and controlling various activities.
Central services of purchase, which ensures the respect of the completion periods of the operations.
Hygiene and safety services, which are charged to apply the most recent practices and the best to SAPCAN CATERING operational processes.
Management of quality service which continuously endeavours to obtain effectiveness supported in SAPCAN CATERING processes.
Human resources service, providing at the same time human stock management and human capital of value.
Administrative and financial services, which control in a permanent way, all operational data financial, transmits the data of operational sites to management, and provides a financial council of support to operational sites