Legal notice
Right to information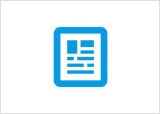 In accordance with Law 15 /1999 of Data Protection, Sapcan catering, S.L.. , informs you that the personal data provided in this document and those who have access as a direct result of any request , inquiry or contracting services will be included in a file of customers and / or suppliers and processed automatically . The owner of the data , consent to inclusion in the mentioned file that will aim to provide information support to the fiscal, administrative and accounting management of the company as well as for sending commercial communications by postal mail , fax , e- mail , SMS , telephone contact or other means, for the management of the service, and all services that the group offers considering that might be of interest , such electronic commercial communications , for the purposes of Article 21 of the law 34 /2002 on Information may be revoked at any time not to receive such communications. You as the owner and stakeholder has the right to exercise the access, rectification , cancellation and opposition to the expressed treatments. Such rights may exercise them before :

Explanada Tomás Quevedo s/n. Edificio Oeste - 2ª Planta
35008 Las Palmas de Gran Canaria
Islas Canarias

E-mail: catering2sapcan.es
Phone: +34 928 300 641
Fax: +34 928 300 644


Mandatory and Accuracy of data
Fields marked with an asterisk (*) on the registration forms to be filled are strictly necessary to meet any request or service requested is voluntary inclusion of data in the remaining fields.
The user guarantees that the personal data provided to Sapcan Catering, S.L. are truthful and is responsible for communicating any changes thereto.


User consent
Sending personal data through the use of electronic forms of Sapcan Catering, S.L. or, where appropriate, emails, means the express consent of the sender to the automated processing of data, as well as the sending of communications electronically with information about our services.


Right of access
Users may exercise their rights of access, rectification, cancellation and opposition to the processing of personal data under the terms and conditions foreseen in the LOPD.
These rights can be exercised through forms on the website itself or writing to the address indicated above.


Security
Sapcan Catering, S.L., maintains security levels of protection of personal data in accordance with Royal Decree 994/1999 of 11 June on security measures for automated files containing personal data, and has established all the technical means at its disposal to prevent the loss, misuse, alteration, unauthorized access and theft of data that users provide through the site, without prejudice to inform you that Internet security measures are not impregnable.
Sepcan catering, S.L., is committed to complying with the duty of secrecy and confidentiality of personal data contained in the automated file in accordance with applicable law, and to give them a safe treatment in assignments, in his case, may occur.

Use: This website is subject to the rights of property of Sapcan catering, S.L., all rights reserved.
Printing or transmission of any of the pages or software from this website is permitted while the ownership of the same respect.
This free transmission of information does not represent ownership in any way to anyone else.


About Cookies and Spamming
Sapcan catering, S.L., do not use on websites, site spamming techniques.
The processing of personal data and sending commercial communications by electronic means, are in conformity with the law.


Modifictacions of this privacy policy
Sapcan catering, S.L., reserves the right to amend this policy to adapt tu future legislative or case law.


Website
Sapcan catering, S.L., and its affiliates, seeking the perfect functioning of the website and the software that it is offered. however can not guarantee 100%, the absence of harmful components, viruses, worms, trojan horses or other harmful elements.

Sapcan catering, S.L., has adopted the security levels of protection of personal data legally required, and attempt to install any additional technical means and measures at its disposal to prevent the loss, misuse, alteration, unauthorized access and theft of personal data provided. However, users should be aware that Internet security measures are not impregnable.

Sapcan catering, S.L., authorizes you to view and obtain the services contained on this Web Site "Site " solely for personal , noncommercial use and provided that you retain any copy of the data all copyright legends or property contained in the original materials .

The modification of the data from this Site in any way or reproduce or publicly display, perform, or distribute or otherwise use them for any commercial or public purpose is not permitted unless prior Sepcan catering, S.L. and authorizes and expressly written for certain services. For the purposes of these Terms, any use of these services in any other web site or in a networked computer environment is prohibited, whatever the purpose.

The materials on this Site are protected by copyright and any unauthorized use of any materials at this Site may violate copyright law , trademark and other laws . The authorization to use this Site shall automatically terminate if you violate any of these Terms, you must destroy any material obtained or printed from the Site immediately. Also Sapcan catering, S.L., reserves the right to terminate the authorization to use the Site and any service to remove any of the services offered on the Site, or even all , with or without cause, immediately and at any time


Graphic resources
Some images from

www.bancodeimagenesgratis.com
www.pixabay.com


User communications
Posting or transmitting to / from this Site any material not permitted by law, threatening, libelous, defamatory, obscene, pornographic or otherwise violates any law is prohibited.


Links to other websites
The connections of this page to third party websites are established solely as a convenience to you. Sapcan Catering, S.L., has not reviewed all third party websites and does not control and is not responsible for them or their content. Consequently, not endorse or make any representations about these websites, or any information, software or other products or materials found therein, or any results that may be achieved through its use. The user is solely responsible for deciding where to access any of the third party websites linked to this page.


Disclaimer
IN NO EVENT Sapcan Catering, S.L., ITS SUPPLIERS OR OTHER THIRD PARTIES MENTIONED AT THIS SITE BE LIABLE FOR ANY DAMAGES WHATSOEVER ( INCLUDING, WITHOUT LIMITATION , THOSE RESULTING FROM LOST PROFITS, DAMAGES , LOST DATA OR BUSINESS INTERRUPTION ) RESULTING FROM THE USE, INABILITY OF USE OR THE RESULTS OF USE OF THIS SITE , ANY WEB PAGE CONNECTED TO THIS OR THE MATERIALS OR INFORMATION CONTAINED AT ANY OR ALL SUCH SITES , WHETHER SUCH LIABILITY IS BASED ON WARRANTY, CONTRACT , TORT OR NEGLIGENCE, OR ANY OTHER LEGAL THEORY , AND WHETHER yOU OR NOT ADVISED OF THE POSSIBILITY OF SUCH USE DAMAGE, USER MATERIAL OR INFORMATION ON THIS SITE RESULTS IN THE NEED FOR SERVICING , REPAIR OR CORRECTION OF EQUIPMENT OR DATA, SUCH YOU ASSUME ALL COSTS . APPLICABLE LAW MAY NOT ALLOW THE EXCLUSION OR LIMITATION OF LIABILITY FOR INCIDENTAL OR CONSEQUENTIAL DAMAGES, SO THE ABOVE LIMITATION MAY NOT APPLY TO YOU .


General
Sapcan Catering, S.L., may revise these Terms at any time by updating this posting. Given the binding nature thereof, You should visit this page periodically to review the Terms in force at the time. The legal notices or terms you can explicitly indicate certain pages of this Site shall prevail over the provisions in these Terms.